Cinematic Wedding Packages 2017
.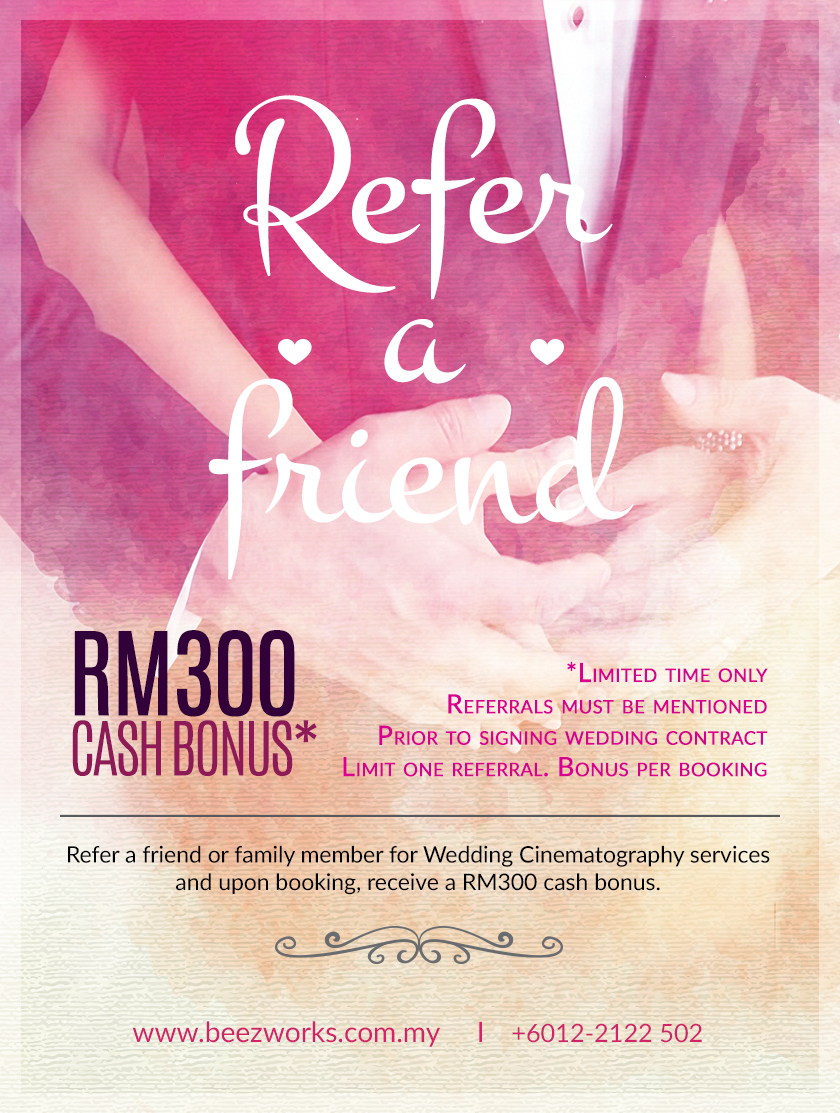 BEEZWORKS PRODUCTIONS is offering an awesome wedding referral bonus for those of you who help spread the word and bring in some lovely wedding clients ♥
It's really quite simple. YOU refer a friend, colleague, family member, etc. and when they book a Wedding Cinematography services with us, YOU receive a cash bonus for RM300 upon booking!!
So, it's a win-win for ALL of us! There's no limit as to how many cash bonuses you can receive.Please help spread the word and share this post with all your loved ones.
You can now get yourself FREE DIY Wedding Website from WeddingLah with any package you purchase from us!
WeddingLah is an online software that offers wedding couples an avenue to showcase their wedding information online easily. Share your wedding joy with your family and friends by showcasing your pre-wedding photos, with just a few clicks.
WeddingLah is not your typical DIY wedding website. This software is developed with Malaysians in mind and we localise the productivity tools based on Malaysians multi-culturalism weddings, from "Akad Nikah", "Guo-Da-Li" to Hindus religious engagement to suit your cultural or religious needs.
Find out more at www.weddinglah.com.my
Promotions