Capturing Your Special Moment
BeezWorks Productions is a professional wedding videography production house dedicated to the production of High Definition quality products and offers vast range of services specializing in the film & video productions area of work. We work with your ideas, timeline and budget while combining digital technology, art, creativity and satisfying customer service to deliver high quality and high impact videos.wedding videography
Our Works
At BeezWorks Productions, our extensive experience and diverse client base would testify our credibility to cater a breadth of production styles to suit your video.
Our Services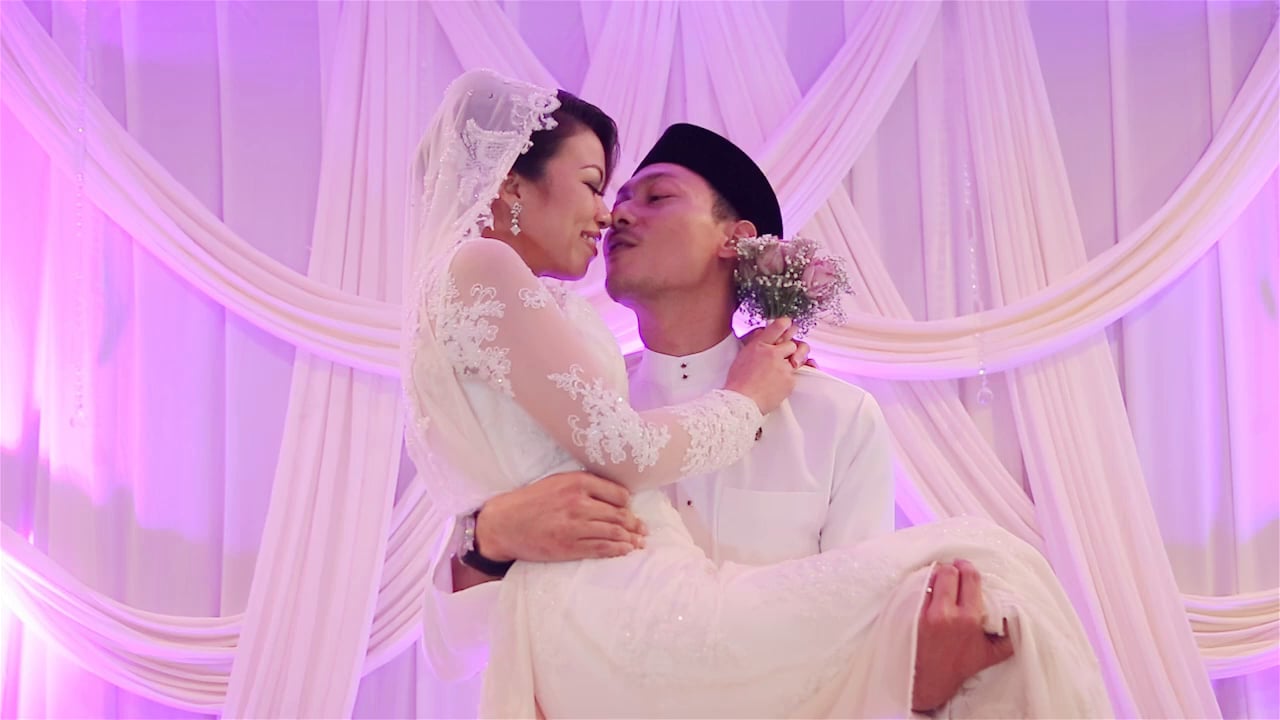 Cinematic Trailer
Our team of dedicated professionals has all the necessary artistic, technical and creative skills with advanced film-making equipment and the cinematic techniques to transform your wedding into a artistically and emotionally charged special cinematic trailer wedding film, guarantee to inspire viewer for more!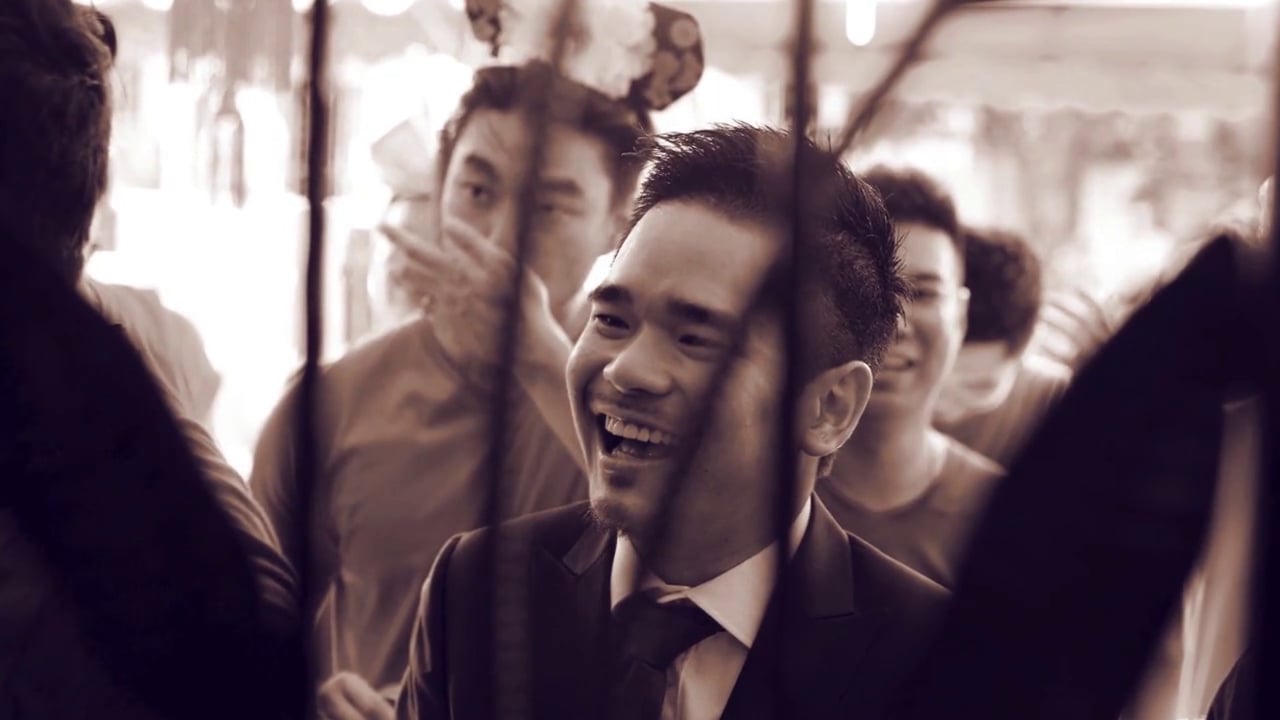 Same Day Edit
A same day edit is essential for your wedding video, edited on the day and ready to view at the dinner reception. When your guest look on their own faces and your sweetness moment of your 'morning session', that would be the best ways to entertain your guests.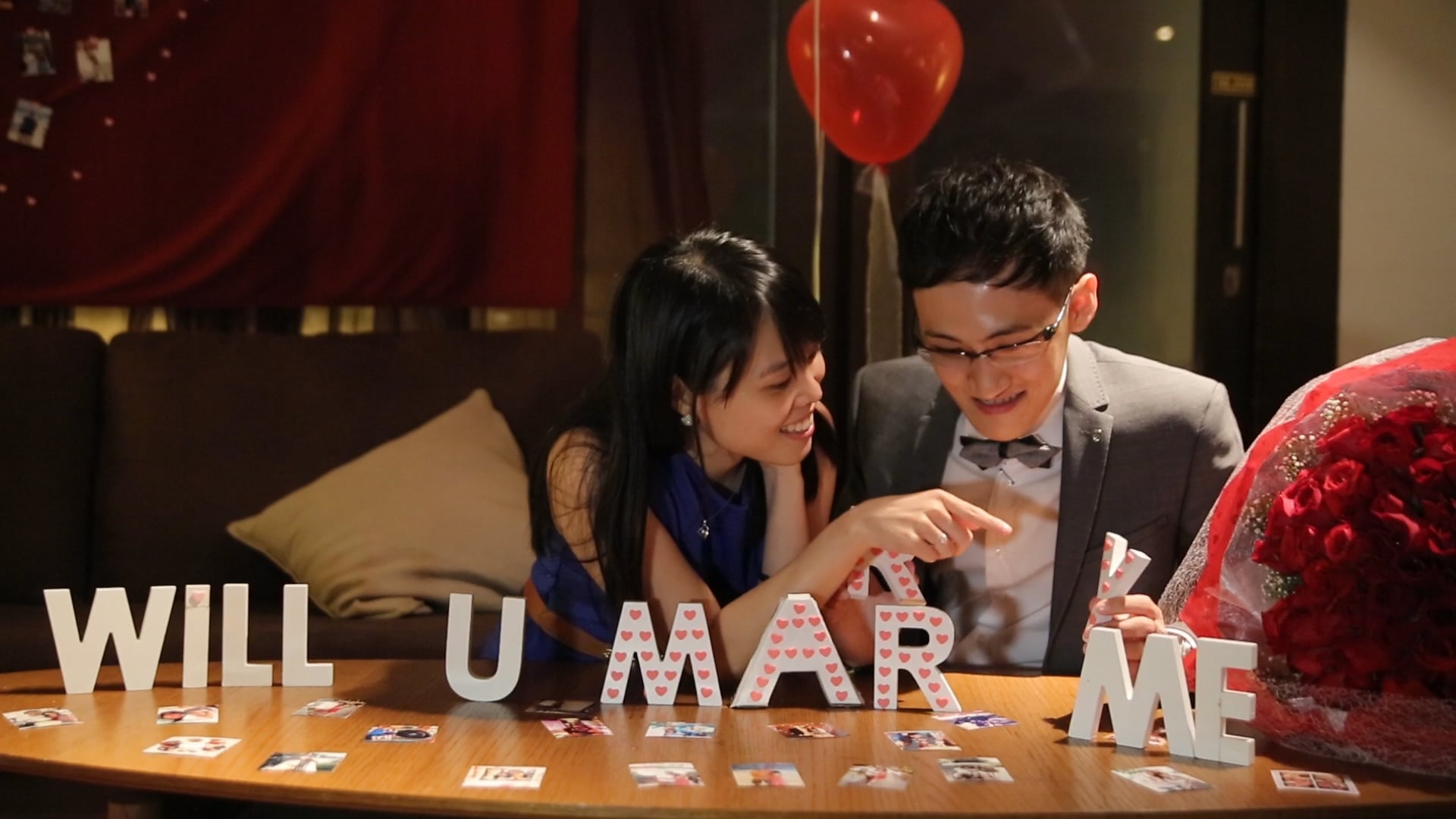 Wedding Proposal
Wedding proposal at your best. We strive to film your best moment with style, class and timeless in mind. Explore with us your wedding proposal session and be WOW by your own vow in our wedding proposal video.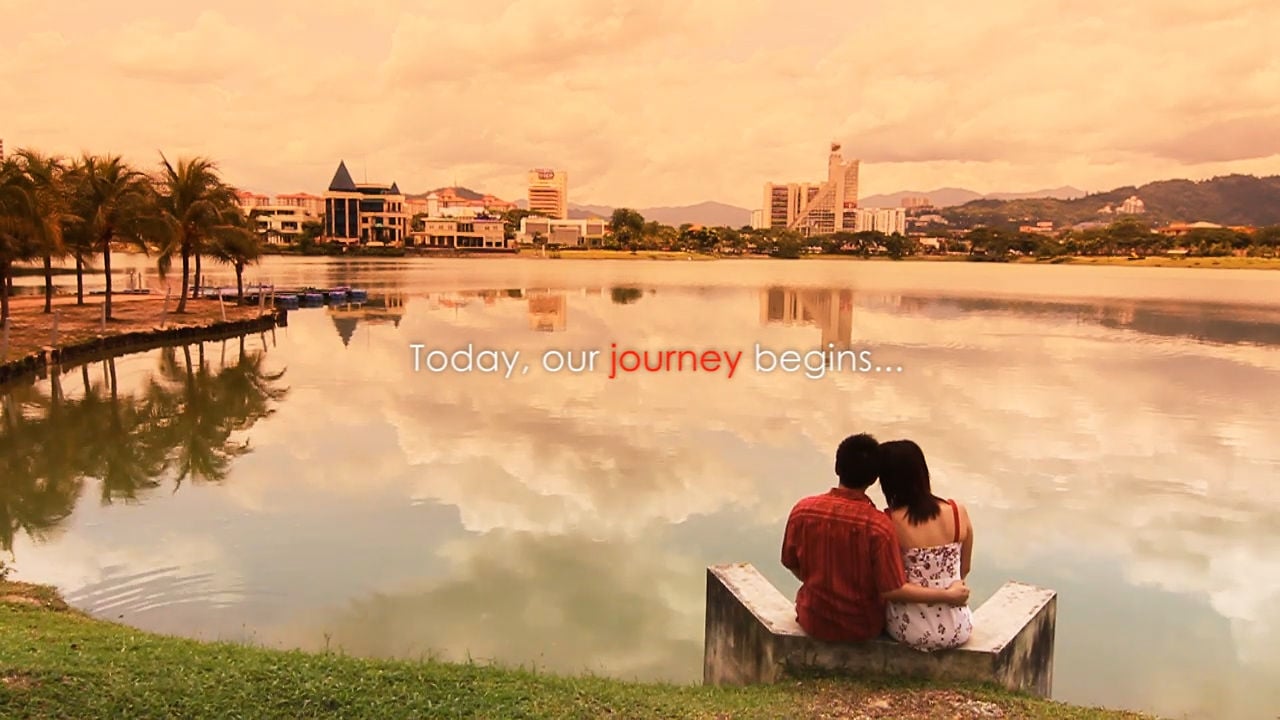 Love Story / R.O.M.
A R.O.M is the most sweetest yet inspiring moment in the life of two people in love who have decided to tie the knot. Through our specialized services, we strive not just to create an artistically yet creatively love story / R.O.M film, but also an evergreen movie that will stand the test of time.
Learn More
Testimonials
Thanks Aloysius for the great video. My bride and I loved it. My guests also had many good comments about it. Great job.

Great work guys! You (Beezworks) really did an excellent job and were very professional in making a masterpiece out of our wedding video, the video seemed like a wonderful fairytale. Would definitely recommend them to anyone who are planning to get hitched soon.

We ♥ this video! You really managed to capture the focus & the mood of the day with your excellent camerawork & editing. Even our friends who weren't able to make it to the wedding-day were still able to experience the day because of your video. Huge thank you to you & Phebe, not only for recording our memories, but also for being such wonderful & friendly people to work with, and for making the whole process so pleasant. We are SO PLEASED we found your company - and to other brides & grooms out there, we DEFINITELY recommend choosing Beezworks to capture your special day 🙂 xx

hey... u guys did a great job!! we love the video shooting soooo much!!! TQ !!!!! :p

Loved the video Aloysius and team made for us during our wedding day...The video was exactly how we wanted it to be. A big thank you for capturing the moments of our special day so well.... We will keep watching the video over and over again 😉

In looking for a videographer/cinematographer for my wedding my main concern, apart from value for money, was how comfortable I would feel with a stranger filming me from beginning to end, from some of the most intimate to some of the most happening moments of my big day. I chose BeezWorks Productions for the quality of their videos, and at the end of the day we gained not only an awesome reel of our wedding, but also a friend in Aloysius. He made us feel extremely comfortable with his professional no fuss attitude and pleasant personality. I highly recommend BeezWorks Productions to anyone looking for their wedding to be captured beautifully by very nice people.

Just want to thank Aloysius and his team for the beautiful video they have produced on our wedding day. Aloysius is professional, efficient and creative. We couldn't have asked for a better cinematographer for our big day. Many thanks to the team. Well done and all the best.

Highly recommended service by Beezworks...! I have been engaging their service from since 2012. They are a dedicated team who always strive for excellent quality work and professional while dealing with client. It's absolutely a joy to work with them. I have recommended many of my friends to engaged their service and all of then very satisfied with Beezworks. Aloysious always capture all the precious moment that everytime I watch back my video, my heart will feel warm and happy... Keep it up....d(^_*)b

Hi Aloysius .....Thanks a lot for your great effort and fantastic job for your cinematography service.... We really have a fantastic time with you... Your professionalism and 110% effort really impressed us....Every time we play back the SDE video, we will have a great laugh.... Thanks a lot for capturing the wonderful moment for our special day....♥

Thanx ya...You all r great team. It was fun working 2gether with Beezworks. Me & my husband had a wonderful time looking at our precious moments captured by you...thank you sooo much & best of luck in your future undertaking.

Both me and Aderina have watched the DVD over and over again with many friends and relatives, and every single time there is something sweet to talk and laugh about. Thank you for the excellent service you provided during our wedding on 23.01.2010. It was the best day of our lives and we are very glad that you manage to capture the moments better than we expected. We honestly think this can only be achieved with sheer hard work and uncompromising dedication. We want to thank you once again and all the best with BeezWorks.

BeezWorks Production creates wedding videos creatively whilst capturing the emotions of your special day. Their passion is to produce entertaining, lively and memorable video for couples to share with their family members, friends, and future generations. Check out their amazing videos on http://www.beezworksproduction.com.

Thank you aloy and team for your great work and support on our special day! We are very happy with the video as it turned out just the way we wanted it to be! Well done to you and team!

We had a great time working with Aloysius and his team. He was very prompt and extremely friendly. There were no bumps and his video was of good quality. We also had a live-feed during our wedding and Aloysius handled it pretty well. All in all I would definitely recommend BeezWorks to all you guys out there. And I would also like to take this opportunity to wish Aloysius and BeezWorks all the very best in your future undertakings. Cheers!

Thank you Aloysius for doing such an amazing job on our videos!! We love it, and our guests really enjoyed it too. All the essential moments were captured very well and we like how you tell our story. Thank you so much!! 🙂

Really professional. These guys know how to put you at ease when they're shooting. Had a good time with them & the results were great. Thanks Aloysius & gang at Beezworks.

Aloysius and his team did a great job for our wedding video! From the planning stages up to the event day, we had a pleasant experience dealing with Beezworks. Our two day wedding was covered so beautifully, capturing all the precious moments. Totally in love with the video! Very highly recommended!

Glad we chose you guys to shoot our big day. The video has been done beautifully.Thank you so much for the excellent job guys!

The video was perfectly done. Received many good feedbacks. Will definitely recommend BEEZWORKS to friends and relatives! Good job!

We did not have to think about a thing and the videos were brilliant. Aloysius Yong thought of all the angles, anticipated all the scenarios and really brought his "A game" to our wedding events. Highly liked them and very recommended.

Thanks to BeezWorks Productions especially Mr. Aloysius Yong for his unbeatable expertise in video production and service delivery. your competence is actually an edge over others. Thanks...

Amazing! Aloysius handled the wedding video beautifully, unobstrusive during the wedding yet delivering all I asked for. Was amazed how he managed to capture as much as he did all by himself. He also stayed back even later than expected, continuing to capture precious moments during the reception. A pleasure to work with - highly recommended!

Special thanks to BeezWorks Production - Mr Yong for capturing the unforgettable moments on our wedding day. It's unbelievable to see how the video has been thoughtfully produced. Great work from a very friendly and professional videographer. Highly recommended!!

Yong, thank you so much for the amazing video! It was exactly the way we would like it to be presented; warm, loving and natural. Can't wait to see the rest of your work! Hi Aloysius Yong, we have received and viewed your video! Thank you so much for your great work, the video is fabulous! The packaging is very professional and thoughtfully done. We'll definitely be recommending you to our friends in the future! 🙂

We considered ourselves very lucky to have met Aloysius way before our wedding. We have seen how he works and what he can do so there is no doubt in his creativity and skills in producing good wedding videos. Not until we worked with him for our wedding, that we found out he is probably the best vendor we have come across during the whole preparation. He is efficient, professional, open to ideas and quick to grasp what his customer wants and needs. Best thing that could happen during the stressful process of wedding preparation. And of course, the most important part, the end product, everyone loves it. So Thank you for helping make our most precious memory eternalised the way you did it. We are glad we found you. We would recommend you any day. N.B: Nice touch on the dvd cover design 😉

Here we would like to take the opportunity to thank Aloysius and his team for their wonderful good job and professionalism in recording every detail during our wedding events. Our friends, family and colleagues are all also enjoying seeing those happy moments' captures with us. Thanks you!

Hey Yong, Khong like the Video you took for us in our wedding so much.... Thanks a lot ya^^ And good job!!

The perfect moment captured! Our wedding day was captured by Beezworks and we are really pleased with the video that we received.

Beeworkz, though small in size, it renders me a good and professional service. Aloysius is commited at what he does, and he does it well. At BeezWorks, you pay normal price and get premium quality.

Thanks for the lovely edit video till most of the viewers told me they cried or teared after watching. Thanks again for your time and patience on our proposal day. Both of you walked under the rain to capture the best shot. We appreciate your valuable time editing the video for us. The video you designed and created for us truly captured not only our heart but also to the audience who watched the video. Huge applause and thanks to BeezWorks Productions. May this business be blessed with wealth and prosperity. May faith guide every deal and transactions bringing it abundance happiness. Amen.

Aloysuis, Thanks for the superb great work for our wedding video!!! The quality was awesome with all the important moments with Focused facial expression, not being dragging at all. We have been watching the video repeatedly every single day and Still love it so much so much! Great work very professional and definitely value for money
Wedding – Home